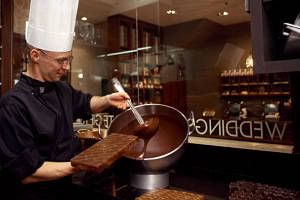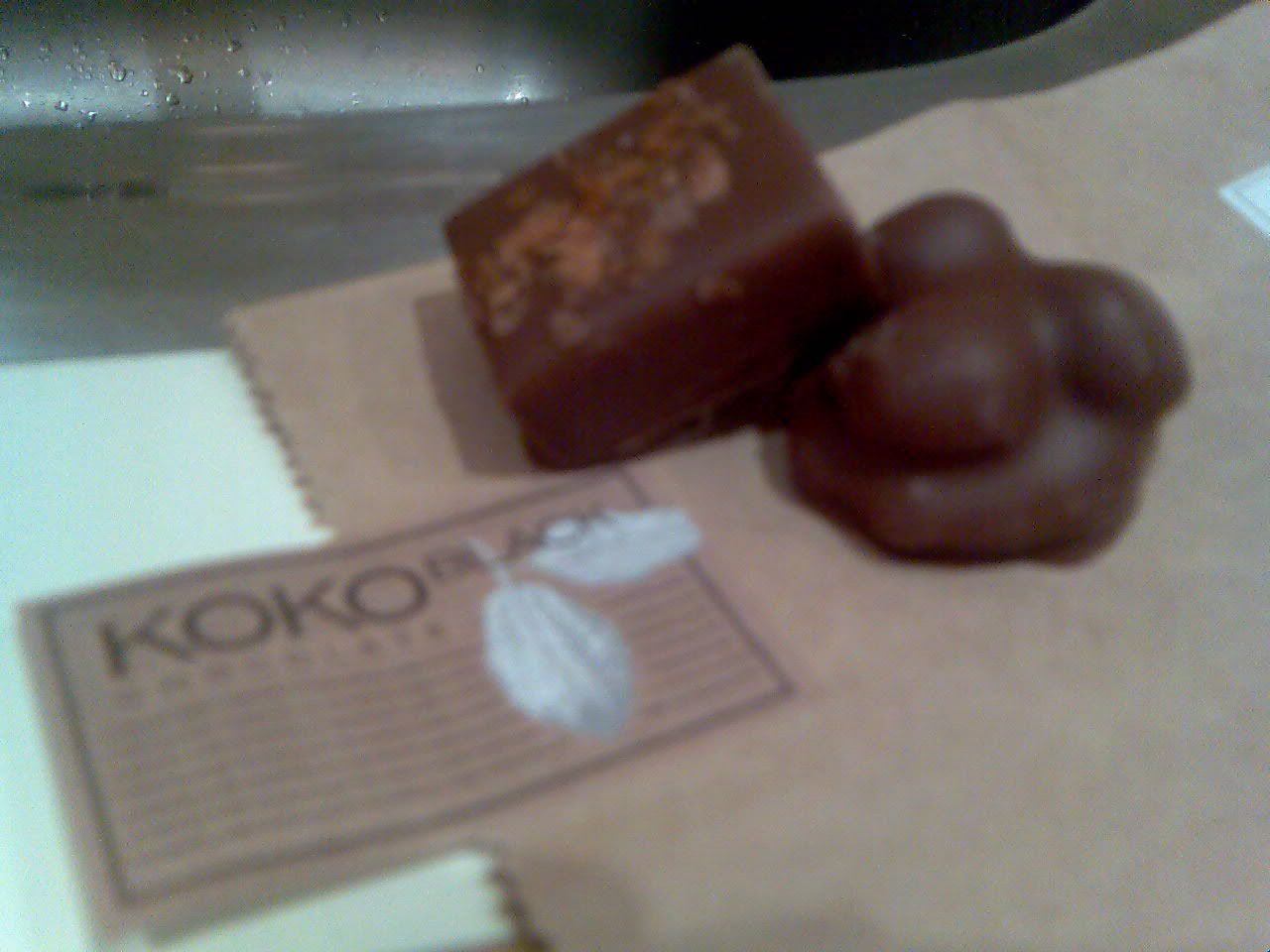 Sorry for bad camera quality :S
Ooo.. to reward myself.. or rather to compensate for an entire day of officiating basketball games for MASCA, i went to Koko Black to grab some truffles and pralines.. and they hit the spot really.. bullseye!! These are my two favourites... the Hazelnut Crisp and the Hazelnut Clusters.
The HCrisp is a cuboidal chocolate with a sprinkle of thin wafers on its coating of either dark or milk chocolate. Filled inside the choc is an incredibly smooth hazelnut praline paste, also with a slight hint of crispy wafers that would tingle senses in your oral cavity as you bite into the chocolate, sending signals that would induce the release of endorphins that can be rather.. orgasmic...
The HClusters are less.. of an adventure, more indulgence. Three pieces of the most fragrant hazelnuts caramelized then placed on fine belgian gianduja and coated with either dark or milk chocolate. The ultimate nut-lovers choc. The aroma of the hazelnuts blended with the chocolate coating, then comes the smooth gianduja texture, almost heavenly, making you wish the bite would never end.
Hot chocolate accompanied by a 'Belgian Spoil' tray.
The hot chocolate served here, i daresay are the best in the world. Made from geniune belgian chocolate, not powdered, but real chocolate shavings. The presentation of the choc drink itself is almost too nice, i find it hard to bring myself to stir it. Downing the hot liquid makes one feel warm and happy inside, especially during winter. The iced chocolate drink, the cold version of the hot chocolate, is pretty much fantastic as well! The cup is littered with chocolate shavings and a scoop of vanilla ice cream is found in the center of the drink. Some complain that these drinks are waaaaay to 'chocolatey' for their liking but, unfortunately in my world, theres never too much chocolate.
WilZC
at
11:00 PM
|