Part 3: The Apostles
Twelve there once were, when all was new
standing tall and mighty, 'gainst wind and tides
but who can withstand? strong as they are
the crushing blows of Father Time
one by one, they fall aground
Twelve there once were, now Seven remain....
- WilZC -
The Apostles
Carcass of the Apostle
From left: Yen Yen, KaWing, Ru, Sk and ME. Wah my eyes look freaky..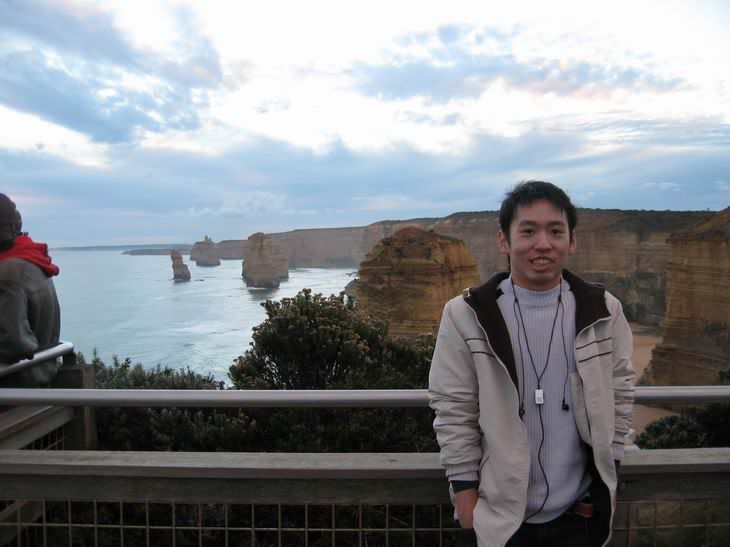 Cold cold cold..
Melb > Sydney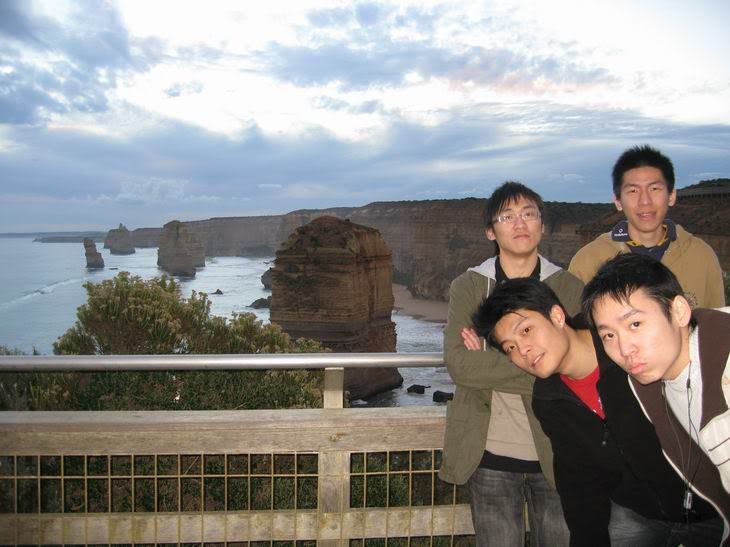 huu more mindless camwhoring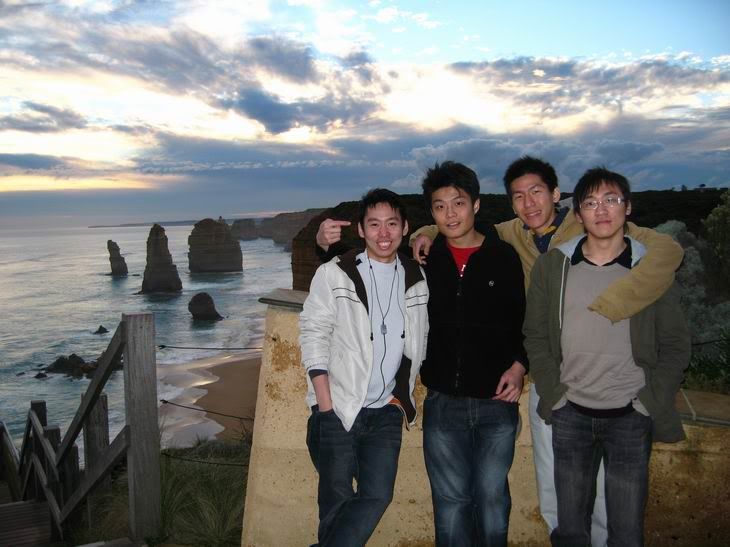 Part 4: Loch Ard wreck site, Graveyards and the journey home
Loch Ard was this 19th century merchant/transport ship that got wrecked by the rough seas and shorelines around this area. Theres also a graveyard for the dead sailors and passengers nearby. Hahhahah when we saw the graveyard we all bolted back into the car (t'was already nightfall).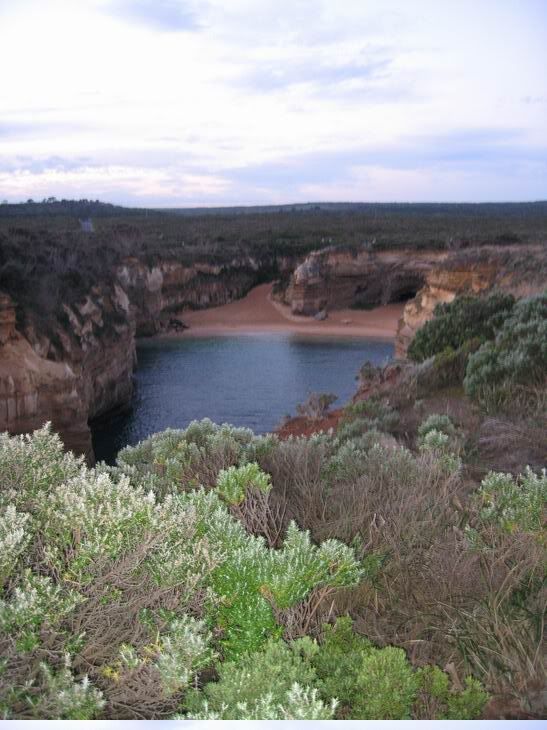 Loch Ard wreck site
Urgh, whats this again cannot remember
Ka Wing acting perculiar
I think... theres sumtin wrong wif Ka Wing..
WilZC
at
6:08 AM
|