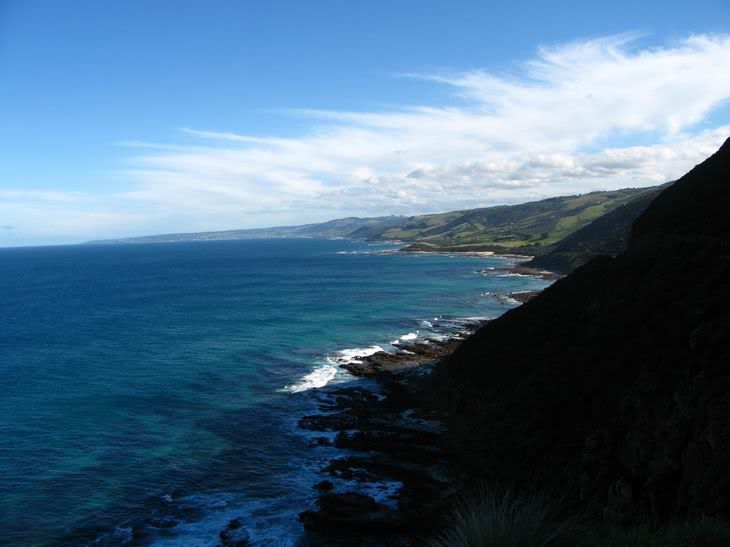 Heh.. ok.. was too damn tired that time.. but yeah..
Finally got down that road, its nothing tooo spectacular larr but there are some pretty jaw-gaping sceneries and places. Went wif this DoTA friend of mine from Sydney.. he would only like to be referred to as GEEK (Ru), and his housemate SK, and an his friends KW and YYen (couples). Fucking.. 3 hour drive... just to get there? thats like a trip to Penang.. :S. Best part is, we cant speed coz the limits are around 40-50kph and the roads are pretty windy (not sure if windy is the word for it but yeah gimme a break).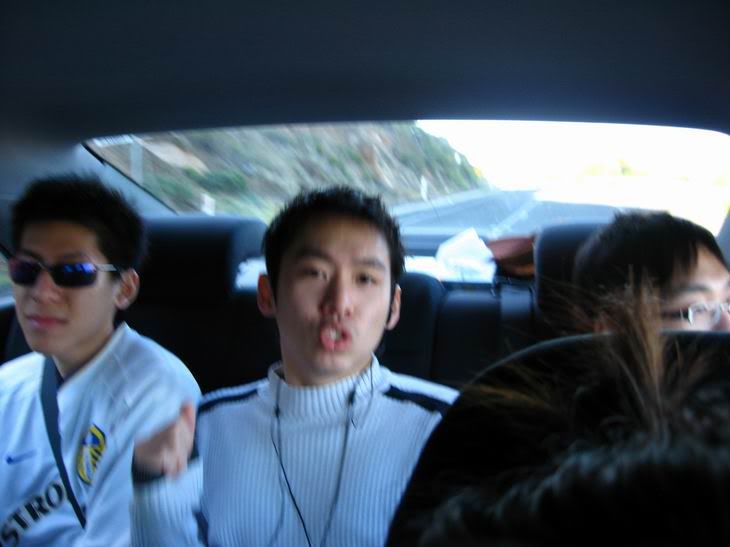 Singing in the car while every1 shut me off using earplugs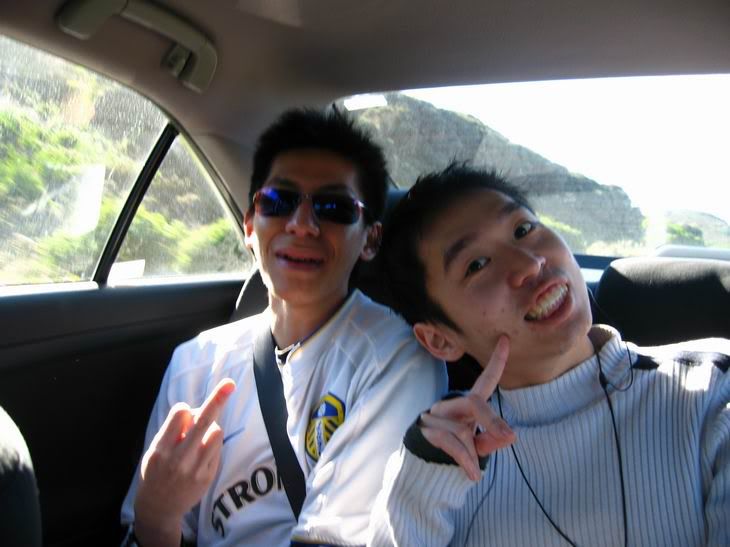 So.. i use visual aids to annoy them instead!
Part One: Boyband Album Photoshoot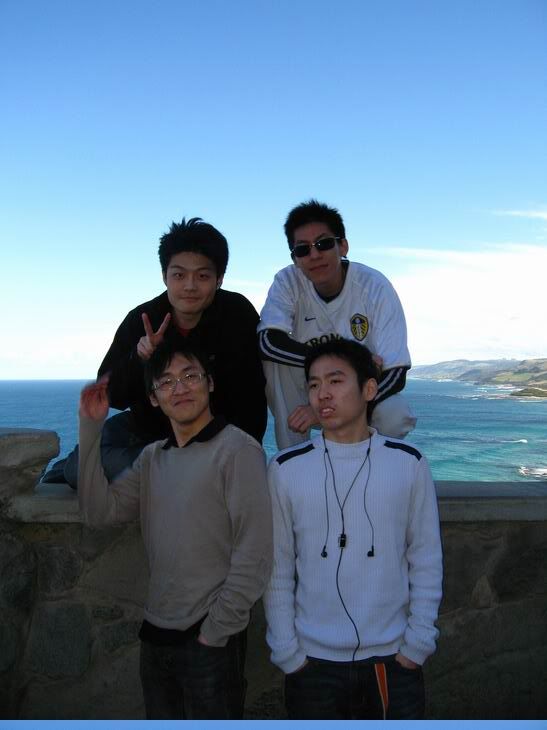 Front Cover (Clockwise from ME!!, ME -> SK -> KaWing -> Ru)
Back
Alternate Front Cover (for sale in lala/ah-beng countries)
Part Two: The Otway Fly
This walkway is 600m long, and is elevated about 30m-40m off the ground, on the treetops of Beech Forest. It sounds cool, but really, its a loooong walk, not on the walk, but the muddy walk to GET to the beginning of it. And.. Yuki, the dog, was shaken by the height, so we had to carry him. Basically, just a look-see look-see and camwhore place. Weather was cold as hell.
PARDON THE CORNY SCREEN CAPS!!! i was bored...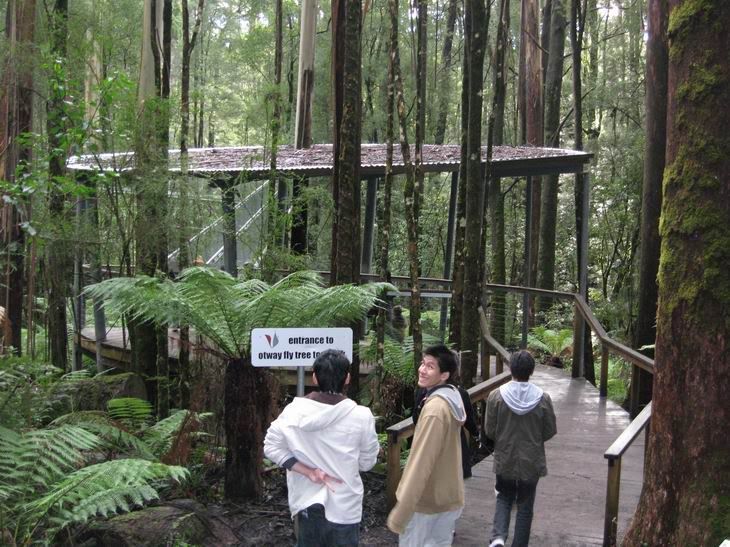 Journey to the Tower of Doom begins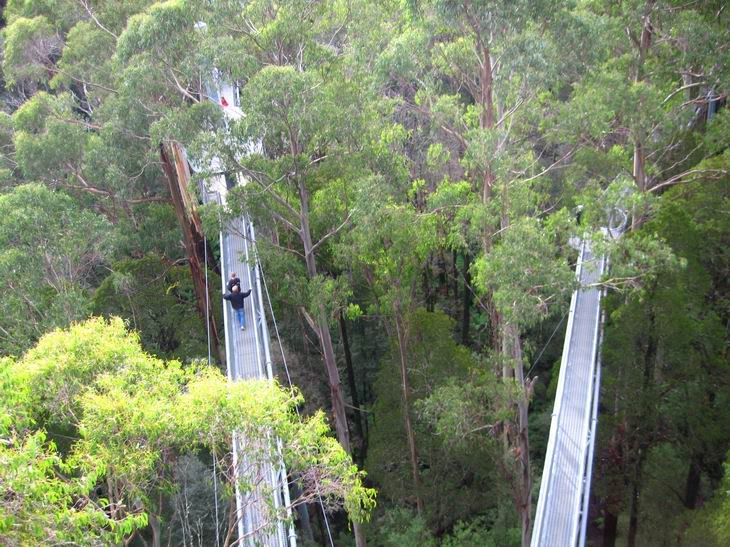 Our journey led us to two paths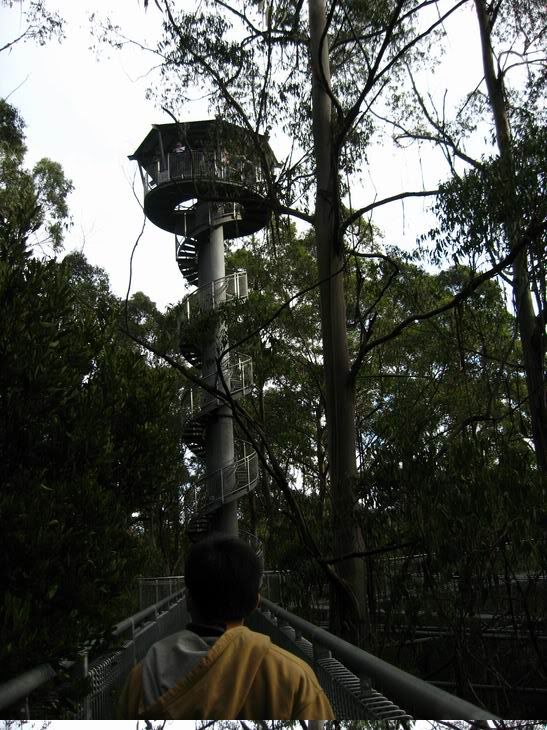 Alas, after a long hard journey, we reached the Tower
Choco-Yuki, the guardian of the Flyway, blocks the path to the Tower (paws covered in choco-like mud)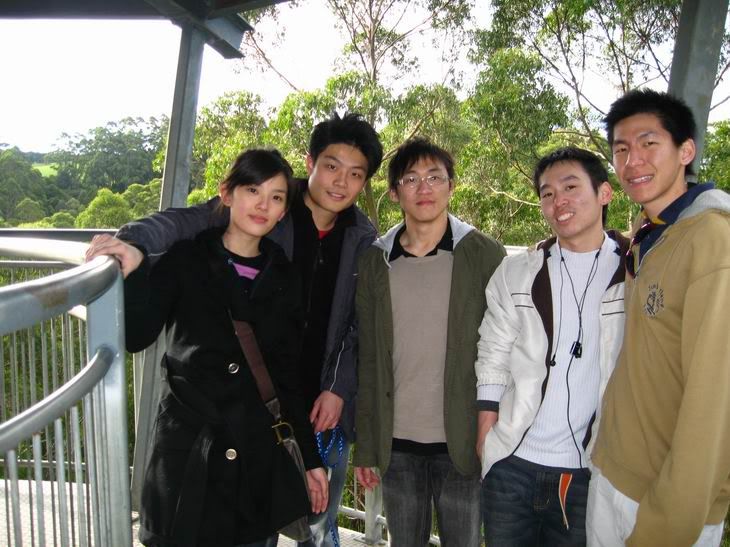 Towertop, after subdueing Choco-Yuki and rescuing the Damsel-in-the-not-so-distress (YYen)
To be continued..... Part 3: The 12 Apostles
WilZC
at
1:01 AM
|